Why choose the SAOA Medical Malpractice Scheme Policy?
The South African Optometric Association (SAOA) Medical Malpractice Scheme Policy is underwritten by iTOO™ Special Risks (Pty) Ltd for and on behalf of The Hollard Insurance Company Limited.
Outside of the Medical Protection Society, iTOO™ provides medical malpractice cover to the largest number of healthcare and medical practitioners in South Africa. iTOO™ is Hollard's underwriting management agency, which focuses exclusively on specialist liability insurance.
The Hollard Insurance Company Ltd., an authorised financial services provider, is South Africa's largest privately-owned insurance group. Hollard is a known and trusted brand with solid claims'-paying ability. Global Credit Rating Company (GCR) confirmed Hollard's national scale financial strength rating of AA in March 2020.
As a member of SAOA, you have access to one of the widest medical malpractice insurance covers available in South Africa, at highly competitive premiums due to our negotiating power as a result of the number of members on our scheme policies.
CFP Brokers has worked with SAOA for an extended period of time to tailor-make the cover for your specific needs. For example: Legal assistance provided for ALL HPCSA complaints against you, even where the complaint does not involve a possible claim of medical malpractice.
Many other insurance products, do NOT provide you with cover for legal assistance where there is an HPCSA complaint against you, unless there is a potential for that same complaint to lead to civil claim in court against you for professional negligence or medical malpractice. Our experience has been that this is in fact the greatest exposure to our medical malpractice scheme clients.
By taking out medical malpractice scheme cover you are not individually underwritten. You are entitled to group rate premiums, regardless of your claims' experience.
If you take out individual medical malpractice cover you will have to declare all previous claims, incidents or complaints made against you and any circumstance which might give rise to a claim in the future. Even if the complaints made against you are baseless- you could find yourself in a position where another provider who initially provided you with very cheap terms- suddenly increases your premium significantly, or alternatively, declines altogether to renew your cover if your claims' experience changes and you have a few claims/complaints against you.
If you already have a Malpractice account and/or have received a renewal reminder
If you want to Register a new account and take up this offer for the first time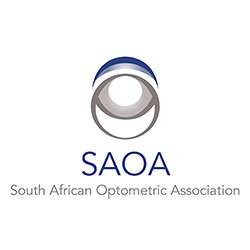 The SAOA Medical Malpractice Scheme Policy has been tailored for members of The South African Optometric Association(SAOA) for the following professions:
Fully Qualified Optometrists, Dispensing Opticians, and Ocularists
Student & Intern Optometrists, Dispensing Opticians, and Ocularists
SAOA honorary life members
Please note that it is a condition of cover that you are a member of The South African Optometric Association(SAOA) to enjoy cover under the SAOA Medical Malpractice Scheme Policy.
The Policy Schedule provides a summary of the cover under this policy, but it also includes additional terms and conditions of cover in the endorsements.
Please read the Master Policy together with all the endorsements on the Policy Schedule carefully and contact CFP Brokers if anything in these documents is unclear or requires further explanation
Main Sections of Cover
Professional indemnity insurance - This is cover for claims arising out of your negligence or alleged negligence in the rendering of professional services which has caused a financial loss to a Third Party.
Medical malpractice indemnity insurance - This is a specialised form of professional indemnity and covers you for death or injury suffered by one of your patients as a result of your alleged negligence in the rendering of healthcare related services. The trigger for the policy is an allegation that your negligent action or omission has resulted in a patient suffering loss, harm, death or injury. Our bespoke wording has extended the definition of medical malpractice to include cover for failure to diagnose, misdiagnosis and delayed diagnosis.
Public Liability Insurance - Provides cover for your liability to members of the public arising out of the conduct of your business/profession. Please note that in order for the policy to respond there needs to be some kind of allegation of negligence against you which has resulted in harm to a member of the public or their property and you need to be legally liable to that person. Some examples of where you would be covered under the public liability section of your policy:

you have a faulty hand-rail on stairs at your premises which you are aware of. A client falls down the stairs because the hand-rail comes loose and subsequently sues you for hospital expenses incurred and further damages; or
the gate to your business closes on a client's car causing damage. They allege that it was your fault because you did not ensure that you had sensors fitted to the gate and the gate closed before they had the opportunity to pass through it safely.

Product Liability Insurance including defective workmanship - Cover for claims which are alleged to have been caused by a product, defective packaging and/or labelling. If you sell a product or supply a product to a client and they allege that the product was defective and has injured them or damaged their property, this would constitute a products' liability type claim.
Defence Costs
Limit of Indemnity
The main limit of indemnity is provided on an aggregate basis which means that you would have one exhaustible limit of cover for the period of insurance, which needs to be shared by all claims arising during that period of insurance. All legal costs and expenses, damages, settlement awards, VAT and interest payments for all claims arising during the policy period will reduce the limit that you are covered for, for the balance of the insurance period.
Although you can generally increase your limit at any time during the policy period, if you notify insurers of potential claims or if you have any claims during the period, it is unlikely that insurers will be willing to offer you terms to increase your limit of cover. Even if they do agree to allow you to increase your limit of cover, the limit of cover that you had in place prior to requesting the increase will apply to all claims arising out of incidents which you are aware of at the time that you request the increased limit.
The limit of indemnity is inclusive of VAT. If you are a VAT vendor, you need to ensure that the limit of indemnity chosen can cover your VAT liability in the event of a claim.
The main deductible/excess
The Main Excess is staggered as follows:
1st and 2nd claim or complaint against a specific member during the policy period: R2,500.00
3rd and subsequent claim or complaint against a specific member during the policy period: R5,000.00
R10,000 for any complaint or claiming arising out of dispensing of medication
You will need to pay an excess if Insurers have had to incur legal costs and expenses in the investigation and defence of a claim against you, regardless of whether you successfully defend the claim or not.
Extensions of Cover
Statutory Defence Costs
Wrongful Arrest
Employers Liability
Indemnity to Others
Cross Liabilities
Defamation
Breach of Confidentiality
HPCSA Costs / Other Statutory Body Costs
Court / Inquiry Attendance Costs
Special terms, conditions, endorsements and exclusions:
The policy document has been provided to you. It is your responsibility to ensure that you read and understand all the policy terms, conditions and exclusions and if you do not that you contact us, in writing, for clarification/explanations. We urge you to read the policy documents and to contact us if you have any questions.
Retain your full entitlement to retroactive [backdated] cover.
If you have been a member of the SAOA until 31 December you will retain your retroactive cover if you renew your cover prior to 31 March the following year.
Many insurance providers do not offer you retroactive [backdated] or offer you limited cover. Retroactive cover is there to protect you if you have a claim or complaint which arises out of services you rendered in the past. If you have no retroactive cover, then you will have no cover for any claim or complaint which arises out of services which you rendered in the past.
If you move your cover to another insurer, you could end up forfeiting retroactive cover that you are currently entitled to under the SAOA policy. The longer you have been a paid-up member of SAOA with continuous cover in place under the SAOA policy, the longer the period of retroactive cover that you would be entitled to under the SAOA policy. Some insurers may offer you up to 3 years' retroactive cover at no cost. Please be very wary if they tell you that 3 years' retroactive cover is enough. It is certainly NOT! Remember that a person has 3 years to sue you from the date that they become aware that they have suffered harm. This does not mean 3 years from the date that you rendered the service! Sometimes it could take months or even years for it to become evident to a person that they have suffered a loss. You also need to bear in mind, that prescription of a minor's claim does not occur until 1 year after they reach the age of majority (or 3 years after they suffered the loss depending on which period affords them the longer period of time to sue you).
Run-Off Cover
Up to 6-years' run-off­ cover included at no additional cost. This benefit is not offered under all policies. In some instances, run-off cover under other policies may be limited to 3 years or there may be no free run-off cover at all.
Most will charge for the run-off cover. Due to the nature of claims'- made cover, if there is no run-off or extended reporting period under your policy- this means that you would have to continue to pay for the cover for a number of years after you have ceased to practice or retire because the cover afforded under the policy ceases as soon as you no longer have a policy in place.
Frequently Asked Questions
Click on a heading to see the FAQs for that topic
28/11/2022
Guidelines on patient recordkeeping by HPCSA Corporate Affairs I 10 Nov 2022 The HPCSA has updated the Guidelines on the keeping of patient records (Booklet 9). Practitioners are advised to adhere to the revised guidelines on […]
10/09/2021
On 11 June 2021, the Department of Employment and Labour (Department) issued an updated Consolidated Direction on Occupational Health and Safety (Directive) which, among other things, expressly permits an employer to implement a mandatory workplace vaccination […]
14/07/2021
The Protection of Personal Information Act, 2013 (POPIA) imposes minimum standards on the way personal information is collected, stored, used, disclosed, and deleted. The healthcare sector handles some of the most sensitive information including physical and […]